Welcome to our website. We operate in London and surrounding areas. Our specialty is the intelligent house Fibaro - Control4 - Ampio. In addition, we install and design such systems as:
Lighting control with iPad, phone
Home alarms with touch screen
CCTV HD and Full HD
Video Doorphone Systems
Multiroom audio and video
Automatic Gates and Garage Doors
Central heating
Electrical installations of whole houses
Electrical switchgear with fuses
LED / RGB lighting stairs
Electric roller blinds
Electric curtains
Comprehensive satellite systems
Inspection and testing of electrical installations
Emergency lighting
Entrance door systems
Access control
Fire alarm systems
GSM notifications for home alarms
Wireless control
Ascending parking posts
Automatic barriers
Our basis is the satisfaction of our customers. Therefore, for each order we approach individually, trying to select the right equipment in the facility, which is expected to meet most requirements.
All orders are based on the highest quality products, reputable manufacturers.
You can be sure that by working with us, you will enjoy for many years to come. The systems that we have been installing have been functioning for years without problems.
Our goal is to improve the quality of life, the luxury of our customers.
We guarantee the highest quality and service level.
To find out more about our products and services, please visit www.smarthome4u.eu , and if in doubt, contact us by email by sending a message to our contact section.
---
Home Alarm PARADOX
Home alarms for the most demanding people.
---
Home Alarm ROPAM OPTIMA
Home alarms - home automation. ROPAM OPTIMA
---
Home Alarm DSC
Touch - 7 inch 'All-in-One' TouchScreen
Read more >>>
---
Home Alarm SATEL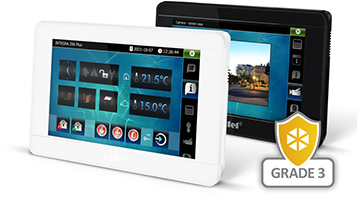 Polish manufacturer. Advanced technology for the most demanding users. Beautiful design and attractive interface. Home automation.
---
!!! Ampio home automation with touch sensitive tempered glass switches for up to 18 RGB backlit buttons in one switch !!!
---
Fibaro Smart Home is completely wirelessly wireless for existing electrical installations in the UK.
---
Home automation - Smart homes for the most demanding people.
---
!!!   CCTV AHD 4Mpx  2560x1440   !!!
---
 IP video door phone. Receive calls on the phone.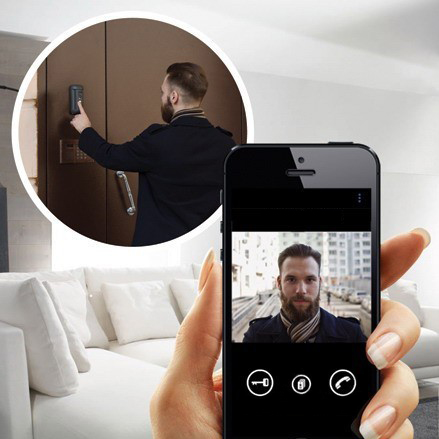 The kit allows for up to 6 monitors 7" !!!
---
 AJAX
Wireless home alarm controlled by mobile phone, remote control, keypad.
Unique technology! Range of sensors up to 2000m! Battery life 5-7 years! Grade2! 
---
LED Stairs 
---
Wireless Multi-Room Sound Streamer
---